3D furniture models are a great way to add realism and detail to your projects. Whether you're working on an interior design project, a video game, or a 3D print, these models can save you a lot of time and effort.
In this collection, you'll find a variety of furniture models to choose from. Each model is high-quality and optimized for use in 3D projects. So, without further ado, let's take a look at some of the best furniture 3D models out there.
A Gaming Chair
A gaming chair is a special type of chair designed specifically for gamers. They are designed to provide the ultimate gaming experience, with features like ergonomic designs, adjustable heights and built-in speakers.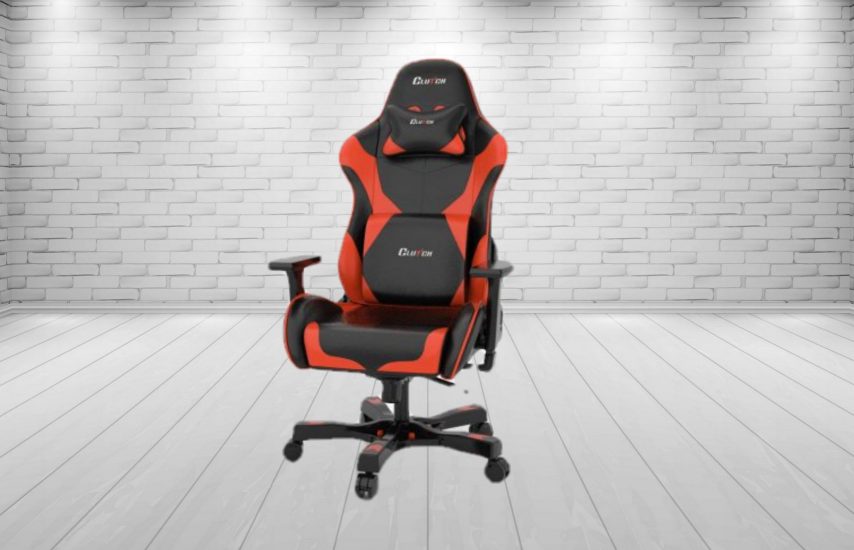 3D models of gaming chairs are extremely helpful for designers and manufacturers. They can be used to create prototypes and test different designs before going into full production. Additionally, they can be used to create marketing materials, such as renders and videos.
The gaming chair 3D model shown here is a black and red design. It is a prototype that was created using 3D modeling software. The model was then rendered to create the image you see here.
If you are a manufacturer or designer who is looking for a gaming chair 3D model, then this is the perfect design for you. It is a simple, yet stylish design that is sure to catch the eye of gamers everywhere.
Check Gaming Chair 3D Model Here »»»
IKEA Lack Table 3D model – A Professional Render of a Modern Classic
When it comes to modern furniture, IKEA is a name that is synonymous with great design. The IKEA Lack Table is a perfect example of this – a simple, clean-lined table that has been a staple in homes around the world for decades.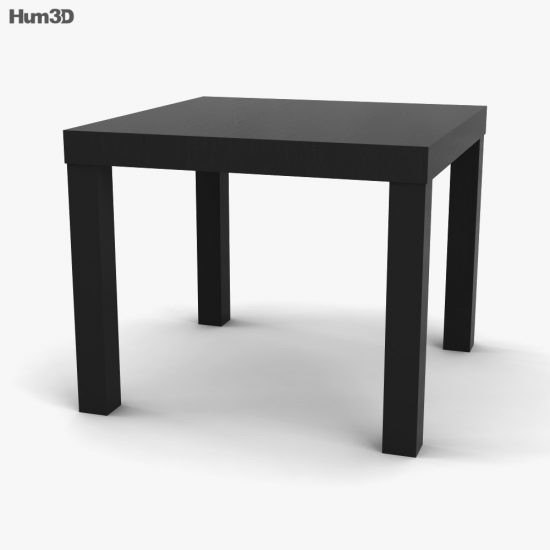 Now, thanks to the latest 3D rendering software, you can see the IKEA Lack Table in all its glory – in three dimensions! With the help of SolidWorks or Autodesk, you can use this realistic 3D model of the IKEA Lack Table, complete with all the details that make this classic piece of furniture so special.
Whether you're looking to create a CAD file for a new project or you just want to see what the IKEA Lack Table looks like in 3D, this render is sure to impress.
Check IKEA Lack Table 3D Model Here »»»
Fenice Bed by Natuzzi
Introducing the Fenice bed 3D model – a stylish and functional addition to any bedroom.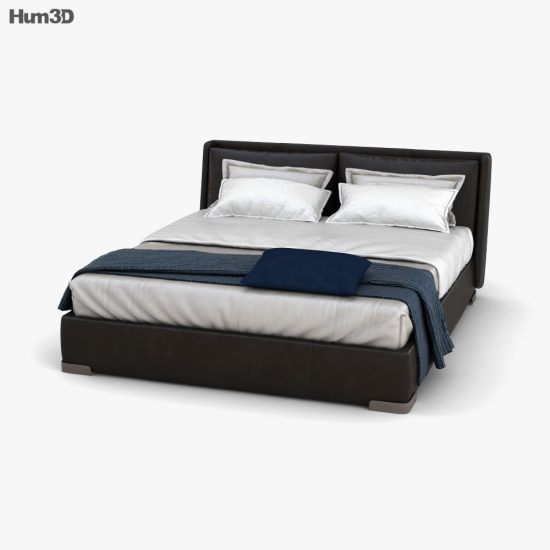 With over 50 years of experience in the furniture industry, Natuzzi is a leading name in high-quality, stylish furniture. The Fenice bed is no exception, boasting a sleek design and sturdy construction.
Whether you're an architect, interior designer or just looking to redecorate your own home, this Fenice bed 3D model is a great way to visualise how the bed will look in your space. You can freely change the materials and finishes to see how different looks would work in your room.
This 3D model is perfect for anyone looking to add a touch of style to their home décor. With its sleek lines and contemporary design, the Fenice bed is the perfect addition to any modern home.
Check Natuzzi Fenice Bed 3D Model Here »»»
Chesterfield Sofa
A Chesterfield sofa is a timeless piece of furniture that has been around for centuries. The distinctive buttoned, quilted leather upholstery and deep seating make it a popular choice for both modern and traditional homes.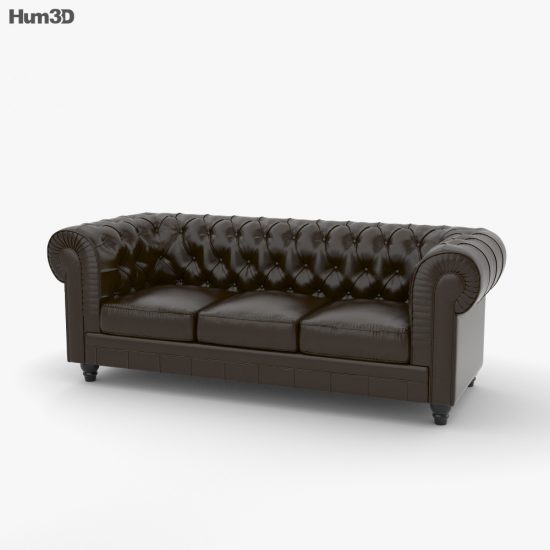 When it comes to choosing a Chesterfield sofa 3D model, it's important to find one that matches the style of your project. If you have a modern home, you'll want to find a Chesterfield sofa that has clean lines and a simple design. If you have a traditional home, you'll want to find a Chesterfield sofa with more intricate details and a luxurious look.
This 3D model is rendered in a photorealistic style, so you can see exactly how it will look in your project. It is a faithful recreation of the classic Chesterfield sofa, and is perfect for any vintage- or style-conscious home. The leather upholstery and button-tufted design give it an elegant and classic look to the chosen room.
So, if you're looking for a unique piece of furniture that will add a touch of class to your project, consider a Chesterfield sofa. With a little bit of effort, you can create a one-of-a-kind piece of furniture that will be the talk of the town.
Check Chesterfield Sofa 3D Model Here »»»
Dining Room Furniture Set
3D model of a dining room furniture set, ready to use in your 3D renders and other graphics. Decorate your space with this high quality set, ready to use in your 3D renders and other graphics. The set includes a table, six chairs, a sideboard, a lamp, tableware and some other pieces.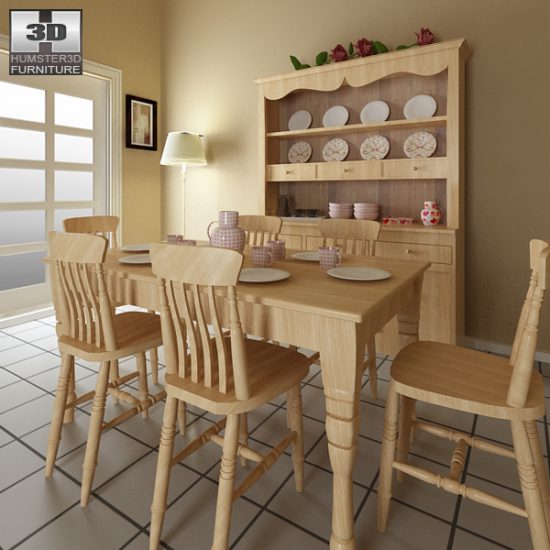 All models are highly detailed and textured. The textures are hand painted and carefully chosen to give the furniture a realistic look.
The set is perfect for any 3D render or scene, it will add a touch of realism and style to your interior design.
If you're looking for a complete dining room furniture set that's sure to impress, this set of 3D models is a great option. With its beautiful design, high-quality rendered materials, and modern sensibility, it's a great way to update your dining room.